Energenecs supplies world-class process equipment and professional control system integration services to water and wastewater clients throughout the upper Midwest.
With Professional Engineers on our staff, we provide utility clients and consulting engineers assurance of a high quality system.
Complementing our exceptional engineering and technical base is an experienced field service organization including a complete staff of electrical engineers, programmers, master electricians, and field service technicians.
Energenecs engineers and technicians have a broad-based understanding of water and wastewater treatment processes. As such, we are uniquely qualified to offer experienced and practical solutions to the upper Midwest water/wastewater market.
Field service technicians, engineers and programmers are located throughout Wisconsin and Illinois with service available 24/7 in case of a system emergency.
Energenecs was founded in 1979 by Mr. Don Voigt with a vision to be a premier equipment supplier and service company to the Wisconsin water/wastewater industry. We pride ourselves on continuing that legacy as a service company that is based on knowledge, professionalism, and trust, with a goal of establishing long-term service relationships with our municipal customers.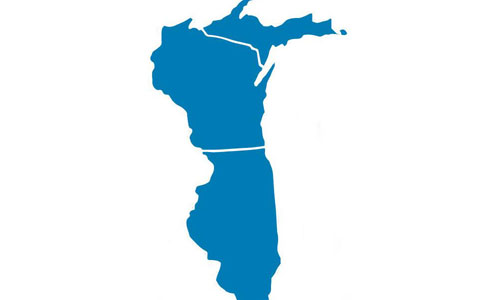 One feature of Energenecs' business model has always been our desire and interest in providing complete system solutions. Whether complete control and SCADA systems, pump stations, headworks projects, or aeration projects with instrumentation, we enjoy taking on the responsibilities that come with having a stake in the complete project outcome. Over the last 35 years, Energenecs has been involved with many innovative products and processes some of which came about through disaster, such as the cryptosporidium outbreak, others have evolved due to new industry goals to supply improved energy efficient processes in our market. In 2006, Mr. Jared Feider procured Energenecs and embarked on a renewed approach to business with many of the same attributes as our founder. Jared has always insisted that Energenecs staff be courteous, professional, and above all, listen to our customers. We cannot service our customers unless we communicate and understand their needs.
"Energenecs really is all about our people. We have knowledgeable, supportive people in our company whether sales, service, engineering, panel shop, or accounting. Everybody has an oar and pulls toward the same goals of providing superior systems that we can be proud of for the long term."

Jared Feider
Energenecs is based in Saukville, Wisconsin, with a staff of professional engineers, sales personnel, technical support personnel, and business operations located at this facility. Our UL panel assembly shop provides us with an excellent base for all of our system staging and testing. We assemble custom control panels, motor control centers (MCCs) and test our project software at this facility. We welcome all rural water utility members and your engineers to schedule a visit. In 2011, Energenecs acquired the assets and personnel of Best Systems, and in 2013, Energenecs acquired the assets and staff of Kamp Synergy. These companies and their excellent people have allowed us to enhance our professional staff. With more than 40 employees, we have on staff a number of engineers, master/journeyman electricians, field service personnel, project managers and related support staff available to offer solutions to your project needs.
Control
Our control system business over the last 20 years has evolved from supplying basic radio telemetry systems and control panels, to being responsible for large wastewater treatment facility control and monitoring systems such as projects in Sheboygan, Eau Claire and Monroe. Our complete system responsibility immerses us in the technical rigor and control system responsibility for all aspects of the control project……..motor control centers (MCCs), variable frequency drives (VFDs), programmable logic controllers (PLCs), and an array of field instrumentation such as flow meters, level sensors, and dissolved oxygen. More advanced projects are involving designs for on-line analytical instrumentation such as orthophosphate, ammonia, and suspended solids analyzers for improved process control and monitoring. Our philosophy at Energenecs, from the start of our control system integration business in the mid 1990's, has been to practice open architecture control system implementation. We know first-hand from our experiences in the field this to be a unique attribute, often not practiced, nor enforced, in today's marketplace. Our clients ultimately benefit by receiving 100% of the complete project software, with all software documentation on our projects. Energenecs' uniqueness of having world-class process equipment partners and our own staff of wastewater and water process engineers allows us to apply, recommend, and service many wastewater applications that are truly leading edge, and ultimately bring solid value to the design table with our clients and their consulting engineers.
Process
With the emergence and spotlight being placed on wastewater plant processes being more energy efficient and "green," Energenecs years ago started pursuing various partner companies that are leaders in these process applications.
Various partner companies led the way in the United States bringing innovative technologies for improved energy efficient fine bubble aeration, biogas/biofuel gas conditioning, superior mixing technologies for enhanced methane gas production, improved sizing and application of pumps, as well as incorporating our controls business with these applications.
An interesting note about our company – back in the mid 1990's after the Milwaukee cryptosporidium outbreak, we became a business partner with Australian membrane supplier, Memcor, which brought some of the first public water treatment membrane technology to the U.S. after the Milwaukee disaster. Various surface water treatment plants followed suit installing water treatment membrane technology at Kenosha, Marquette, Ashland, Manitowoc, and Marinette to name a few.
Europe tends to be a leader in environmental technologies and Energenecs has been successful in identifying and bringing these technologies to the United States. For example, in 1999, while attending an international wastewater conference in Munich, Germany, we discovered one of the world's most renowned fine screening and grit system manufacturers. At the time, Huber was an unknown in the United States and was interested in marketing its stainless steel fine screens in the United States.
Today, Energenecs services approximately 75-100 Huber screens in the State of Wisconsin with a great number of clients stating their Huber screen as their favorite piece of process equipment in the plant.
Our process engineers and service personnel are excited to tackle projects using membrane bioreactor technology for meeting stringent effluent limits, as well as other new approaches to the new phosphorus and ammonia limits being placed on our wastewater facilities in Wisconsin and throughout the Midwest.
In addition, we are involved with numerous projects associated with resource recovery including energy efficiency, as well as Renewable Natural Gas. In fact, some of the plants that we work with can now claim they are "Net Zero" energy consumers due to the technologies that we incorporated into their treatment operations!
Ready to Learn More?
Contact us to get a FREE analysis with written recommendations!